Wind-Pitch Facility Status

---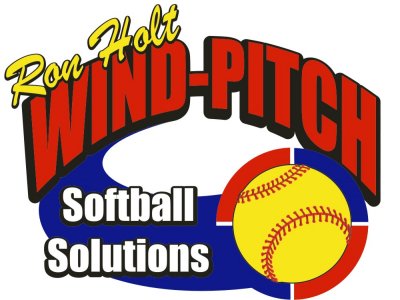 "Your Success IS Our Business"

Physical Address:
1950 Loop 332
Liberty Hill, TX 78642

Mailing Address:
125 Tristen Cove
Liberty Hill, TX 78642



---
E-Mail: ron@windpitch.com
512-965-6500
---
Wind-Pitch...Because It's All About Results
Expect results. Prepare for success.
Are you tired of instructors who are not teaching? Are you fed up with "cookie-cutter" instructors who yell and scream with their arrogant attitudes? Have you worked with instructors at the public park who are not reliable? Are you training at a baseball facility, where the girls are merely 'tolerated'? Is your softball player being taught by an ex-baseball player? Let's face it, the girls are treated like 2nd class citizens and expected to 'deal with it'. What troubles me is that too many parents, coaches and teams tolerate it. My facility is all about girls and girl's fastpitch softball.

Softball instruction does not have to be full of dread, anger, frustration and tears. My students look forward to their instruction because they know we are going to have some fun and learn. No yelling, no screaming, no hollering, no demoralizing comments or humiliation. These negative instructional techniques are all too common in sports. But you won't find them here. We teach with patience, understanding and a little bit of humor to foster a fun, learning environment designed for girls and girl's fastpitch softball. My pitchers make slow, steady, consistent improvment in all aspects of their pitching; from speed, control and movement, all the way to personal growth and maturity. Most of my students are very long term because they see the positive improvments and they enjoy the process. Read my testimonials and see what my customers have to say.

Wind-Pitch is located about 20 miles north of Austin, Texas, in Liberty Hill, and well worth your drive. While other facilities/instructors make a quick money grab and dissappear, quit or move on, I have a proven track record of reliability, consistency and results. Since 1997, I have been in business instructing fastpitch softball pitching lessons here in Liberty Hill - *non-stop...same guy, same business name, same location*. I have watched a *LOT* of so-called "instructors" come and go. I have watched a *LOT* of people waste their time and money only to achive poor results from instructors who really just don't care. This is not a backyard adventure...this is a business. And I take it very seriously. My goal is to help you improve your game through excellence in instruction. Map and Driving Directions.

In addition to my weekly 'regulars', many of my customers drive in from all over the state of Texas and still others fly in from all over the country for weekend sessions with me. Why? Because MY business is all about YOU and YOUR SUCCESS. You want instruction for a reason - RESULTS! We specialize in results. You will learn what we are doing and why we are doing it. Along the way you'll learn a little about physics, kinesiology and psychology. From my 10-year olds up to my collegiate players, Wind-Pitch students are extremely successful at all ages. It's a simple formula we use:
1.) Take personal interest in the success of each student
2.) Observe and listen to each student
3.) Teach what works for each individual - everybody is different
4.) Work hard, explain 'why' and encourage each student to explore and learn
5.) Don't be so serious that you forget to have some fun. Laugh a bit. If you can't laugh at yourself, you'll have a long, rough road ahead of you.
PARENTS - Ever wish you knew what to say or do to help? You likely spend much more practice time catching and working with your child than their coach. Is your pitching instructor teaching YOU as well as your pitcher? Most pitchers grow tired, bored and irritated when working with their own parents because the parents are not familiar with the techniques and instruction. You have the power to control that response by learning how to help them figure out their own problems rather than 'bossing them around'. When you take lessons with us, you are encouraged to catch for your pitcher,listen, ask questions and learn. If you cannot catch, you are always welcome to have seat and listen in.
LEAGUES & ORGANIZATIONS - Interested in building your program? There is simply no way around it. A strong program requires strong pitching. If you have no pitching, you simply can't play the game. Once pitching is reasonable in place, if you can't hit, you can't win. We can help you and your league to better pitching and hitting with sessions designed for your league, association or team.
---
Interested In Instructing?

At Wind-Pitch, we recognize that our most important assets are our results and our relationship with our customers. The that end, we strive to "be human" and to build trusting and respectful relationship with our customers. We are more like extended family.

We are in need of pitching instructors. As a Wind-Pitch pitching instructor, each instructor is expected to follow our 'family-oriented' style. Each instructor will learn some of the Wind-Pitch philosophy, technique and objectives, but each instructor has a little of their own 'magic joo-joo' and they have the freedom to teach it. Instructors can work as much or as little as they like. This makes a GREAT part-time job in the evenings. I have the facility, and usually a number of students on a waiting list. All we are missing is YOU! Call me.

I also need batting, fielding and catching instructors. Are YOU the one I'm looking for? Call me...let's find out. Click Here for More Info.
E-Mail: ron@windpitch.com
512-965-6500
---
You Are Visitor Number
---

My Technique
My 'Quadrants System' will enforce muscle memory and allow a natural, powerful and quick turn for accuracy, speed and success.
Practice, Patience, Persistence
You can't learn it all at once. It takes time and it takes work. There are no shortcuts or 'magic'. I can teach you, but YOU have to WANT it.
Instruction
This is not a military academy. I teach and explain not only 'how', but 'why'. I not only explain, I can pitch and I SHOW how it is done.
FUN !!!
We are going to have fun. If you are not having fun and looking forward to your pitching lesson, then what is the point?
Desire, Determination, Dedication
You can plod along and be average or you can work hard and excel. Guess what?...that's life. That's the rules from here on out. No matter what your job, hobby or interest is, you can plod along and be average or you can get excited, work hard and throw yourself into it and be considered among the best. I don't care if it is in the medical field, auto paint & body, teaching or pottery. Have the courage to work hard and attempt to be among the best. At school, at work at play, in your personal life, you owe it to yourself to be the best you can be at what ever you do. It's about personal responsibility and respect. It's out there waiting for you. You can seize the opportunity or you can plod along...your choice.